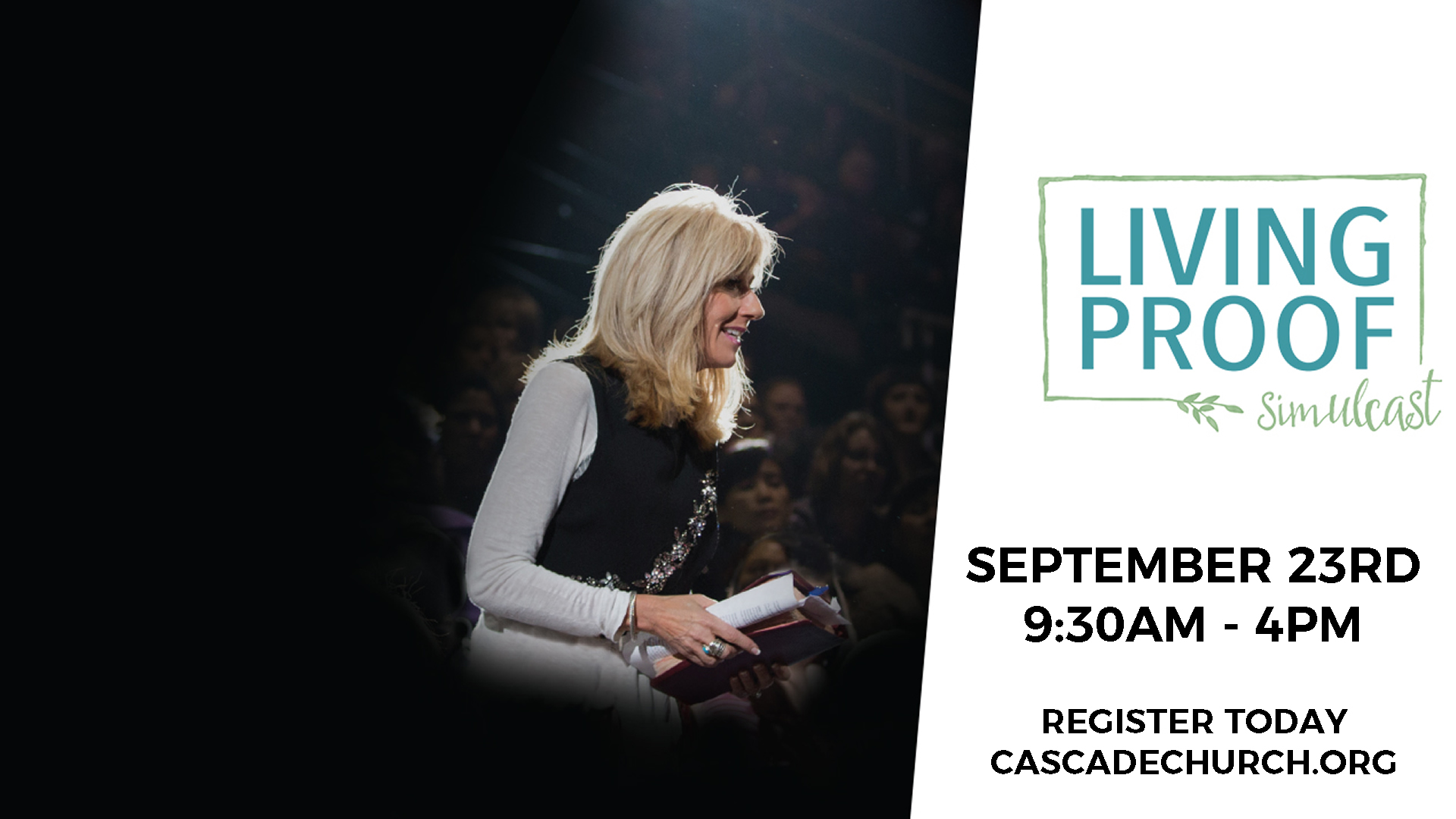 Living Proof Simulcast with Beth Moore
September 23rd, 2017
$20
You're invited to be part of this global, one-day simulcast that will encourage you to dive deeper into the Word of God. Don't miss out on this special event! $20 per person includes lunch, snacks, and welcome gift.
Sorry, no childcare is provided for this event. Babes in arms are welcome.
Alpha Marriage Preparation Course
September 26th - October 17th, 2017
$46
The Marriage Preparation Course is a series of five sessions to help engaged couples or those exploring the possibility of marriage, build strong foundations for their future together.
The Marriage Preparation Course is for couples who are exploring the idea of getting married and for those who are already engaged. It's designed for those who want to give their marriage the best possible start, whether they're exploring marriage for the first time or have been married before.
The course is based on Christian principles but designed for all couples with or without a church background. You do not need to be getting married in a church to attend the course.
Nicky and Sila Lee, authors of The Marriage Book, developed The Marriage Preparation Course to help couples invest in their relationship for a lasting marriage. Over five sessions, the course will help you to learn to communicate well, understand and appreciate your differences, and prepare for potential challenges.
Hospitality Training with Chick Fil-A
September 28th, 2017
$20
Join us for a one day workshop on leadership development and creating hospitality culture in our churches. We'll be gleaning from a company that has refined the art of cultivation people and relationship as well as perfecting the chicken sandwich: Chick-fil-A.
Roots All- Nighter
October 13th - October 14th, 2017
$0 - $30
It's that time of year again! The days are getting shorter, temperatures are dropping, and school is in full swing. There is no better way to enjoy the Fall than the annual Roots All-nighter. Join us for a night packed full of fun. We will begin by checking in and eating some pizza together and then it's off to the family fun center in Edmonds. Around midnight, we will return to the church but the fun is far from over. From this point on it is light out and running around playing games in the dark. We will eat breakfast and be ready to go home and crash at 8:00am. Please bring a snack to share and be prompt, as we are on a tight schedule. See you there!